Thursday, October 27, 2011
Items are from my
Treasury
, View the
Treasury
, to find specific artists. thanks!
Honoring The Day of The Dead Etsy Treasury
Posted by

Angel
at 2:28 PM
1 comment:

Tuesday, October 25, 2011
Urban Lace Jewelry specializes in making unique eco-friendly designer jewelry. Our one of a kind jewelry is created from recycled bicycle inner tubes collected from local bike shops. Our goal is to make high quality, high fashion, environmentally friendly products that people love to wear. We create elegant design with the planet in mind.
Inner tubes are not only durable, flexible, and waterproof, they can also be beautiful. Each year thousands of inner tubes are thrown into landfills in the US alone, where they will sit for hundreds of years. Urban Lace is committed to renewing those discarded tubes into wearable art.
Barbi Touron, the lead designer for Urban Lace, started out in a small garage below her apartment making jewelry for friends in 2006. As more and more people wore her jewelry and word of mouth spread, so did the demand for these unique creations. With orders growing beyond her ability to keep up, Barbi partnered with Aaron Shear and Urban Lace was born. They been working together since March 2011 making new designs for the up coming year 2012.
View more here:
Urban Lace Jewelry
Wednesday, October 19, 2011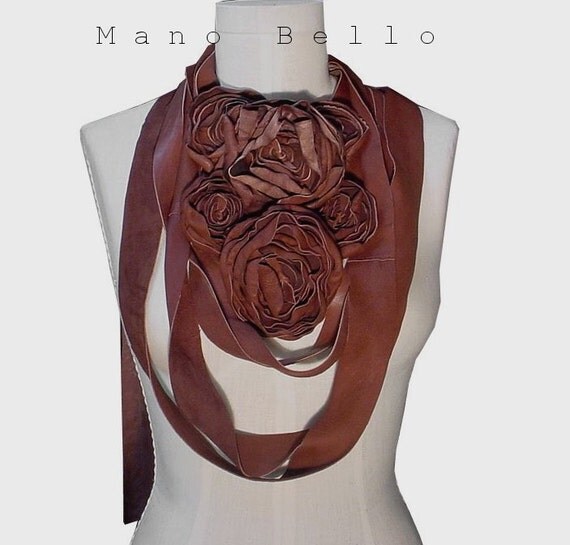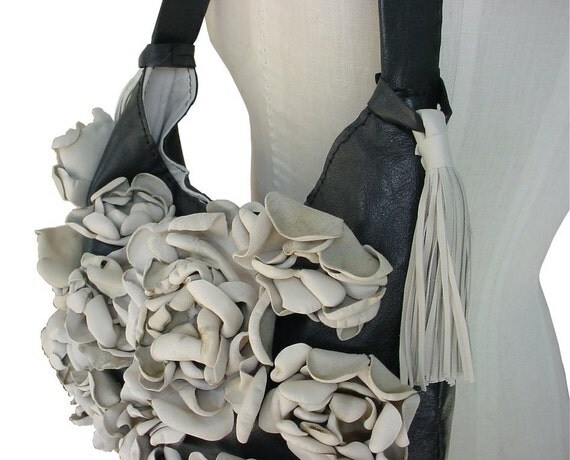 Mano Bello leather shop for handmade leather flower boutonnieres, corsages, belts, cuffs & rings. Steampunk bustle belts, handmade handbags, purses, unique wedding dress sashes & one of a kind fashion accessories. Limited leather clothing collections. Unique gifts for her. Created by hand in limited numbers. Leather gets better with age!
check out her site here!
Mano Bello
http://www.etsy.com/shop/ManoBello
http://manobello.blogspot.com